Calendar | 2023 August
Thursday August 31 » 21:45
Thaitinos
Latin music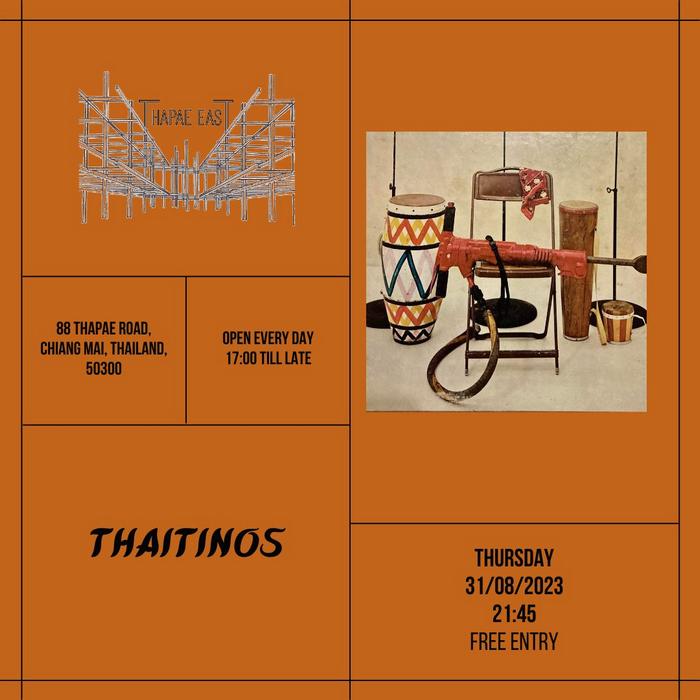 Wednesday August 30 » 20:30
Cha Harmo & Earth
On Fundraising Stage for the Gwangju Busking World Cup 2023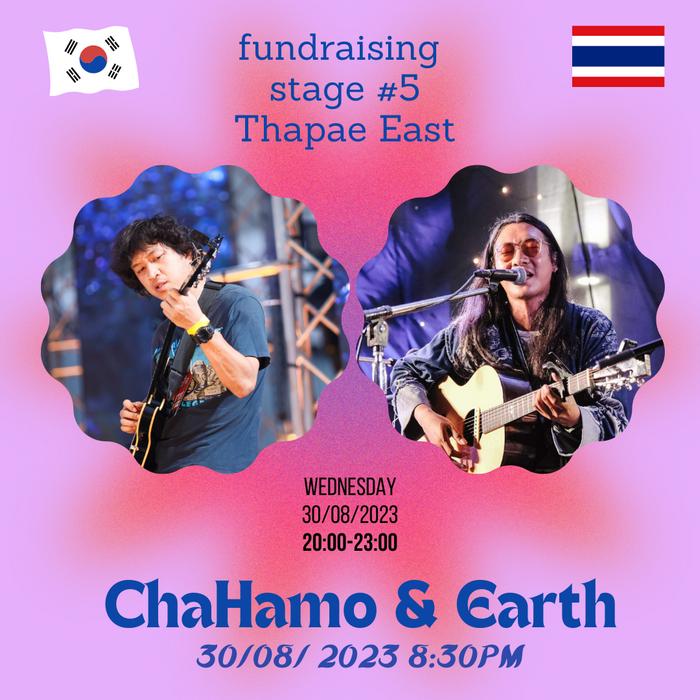 Wednesday August 30 » 22:00
Helicopter Secondhand
On Fundraising Stage for the Gwangju Busking World Cup 2023
Tuesday August 29 » 20:00
PND Band
Pop Jazz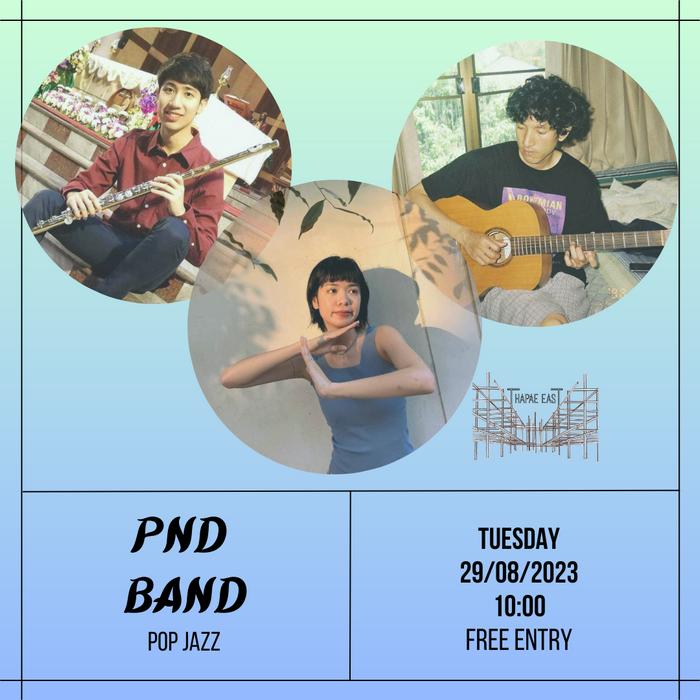 Monday August 28 » 20:30
Smart
Jazz standards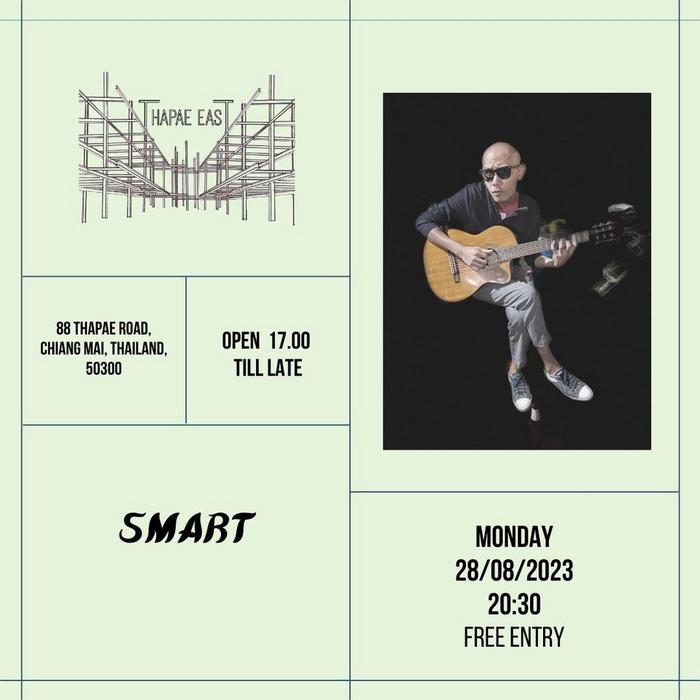 Monday August 28 » 21:45
Mew (Vega)
60s, 70s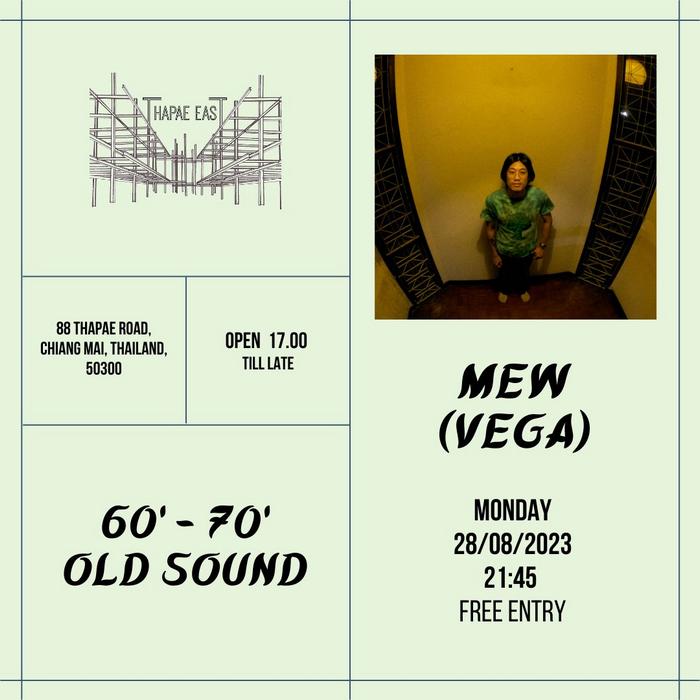 Sunday August 27 » 20:30
Escape To Your Library
Experimental, Electronic, Instrumental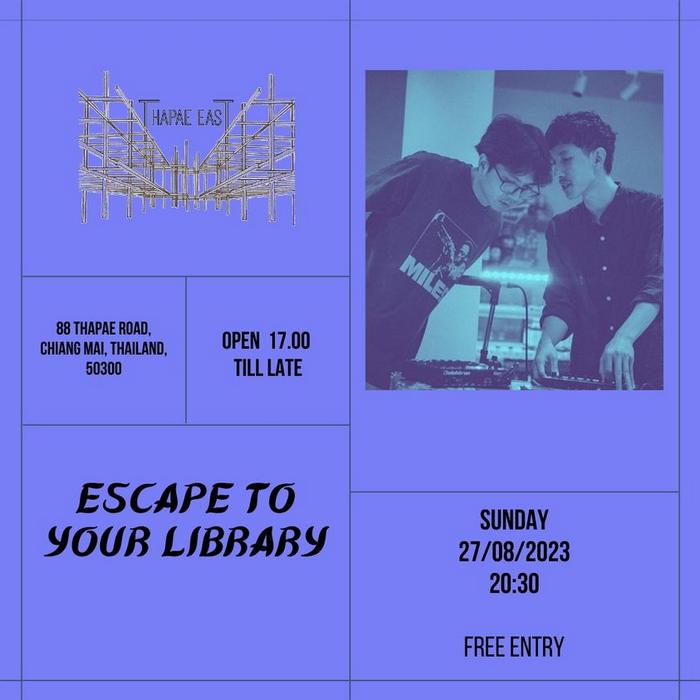 Saturday August 26 » 21:00
Toey & Taeng
Acoustic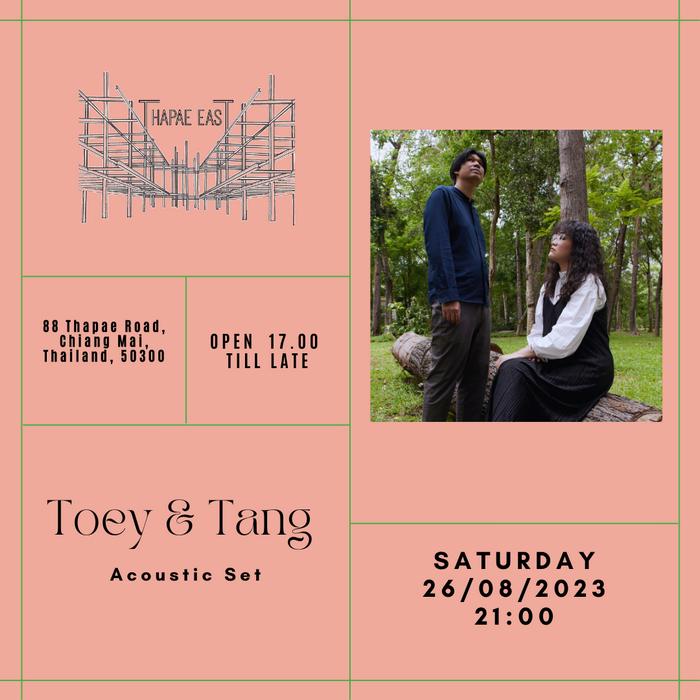 Saturday August 26 » 22:00
Boy Paco
Modern Jazz, Crossover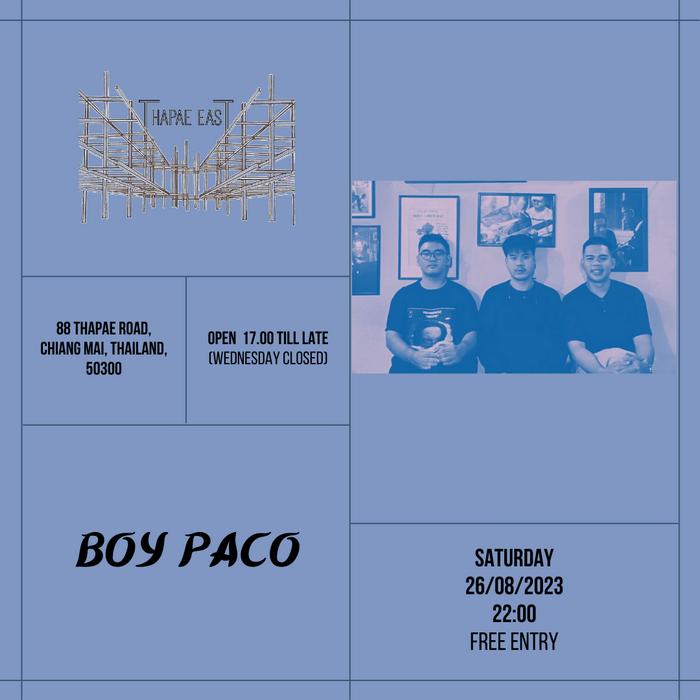 Friday August 25 » 20:45
Rock Me Band
Blues-Rock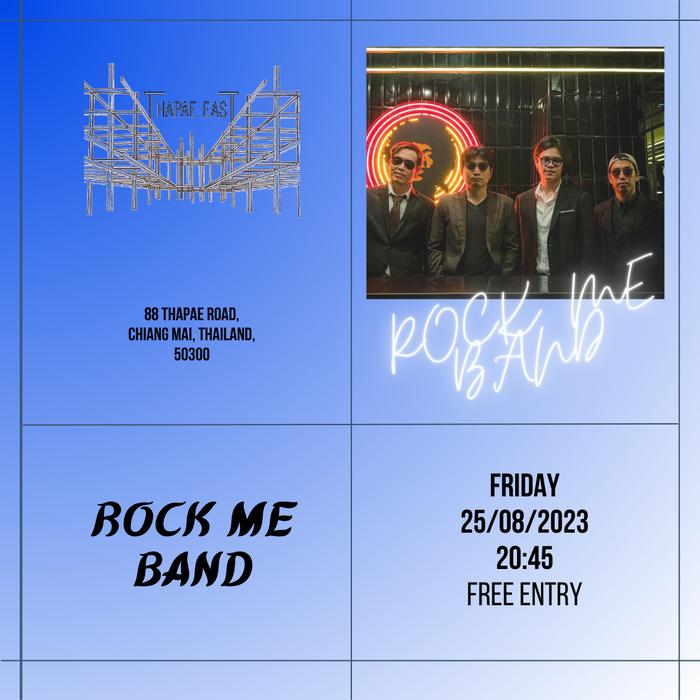 Friday August 25 » 21:45
Chiangmai BLUES
Blues, blues-rock, funk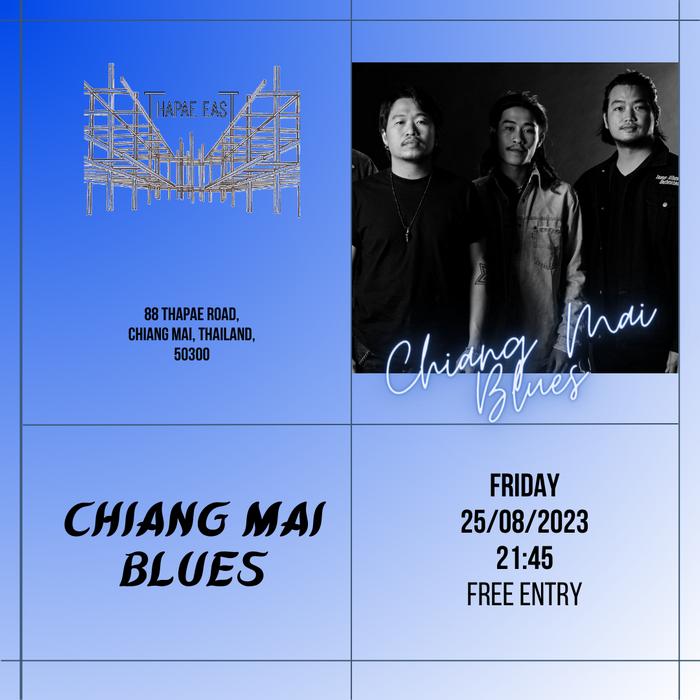 Thursday August 24 » 21:45
Thaitinos
Latin music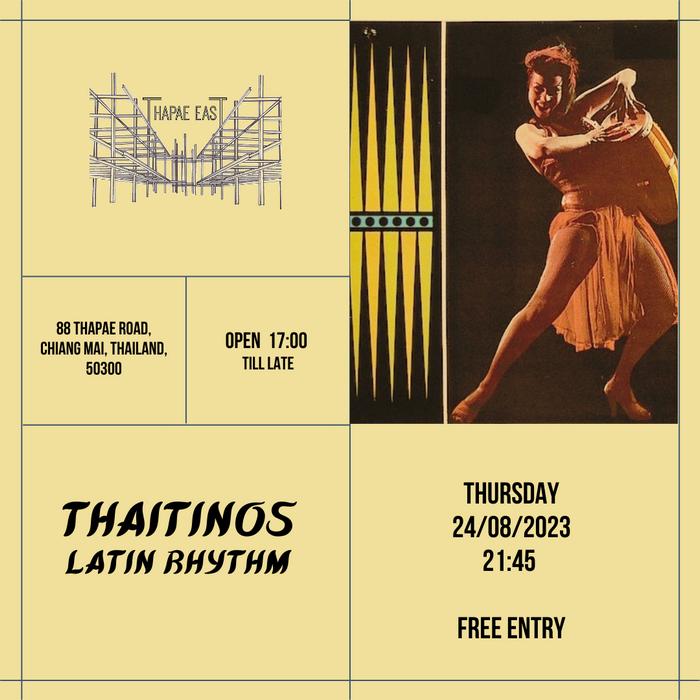 Wednesday August 23 » 20:15
Del Norte
New
Tiny Art # 9 » Artist Talk on Wednesday August 23 » 19:00
'Jood Jung' or Waranya Thongbor was born in Bangkok in 1991. She completed her undergraduate studies at the Faculty of Fine Arts, Chiang Mai University.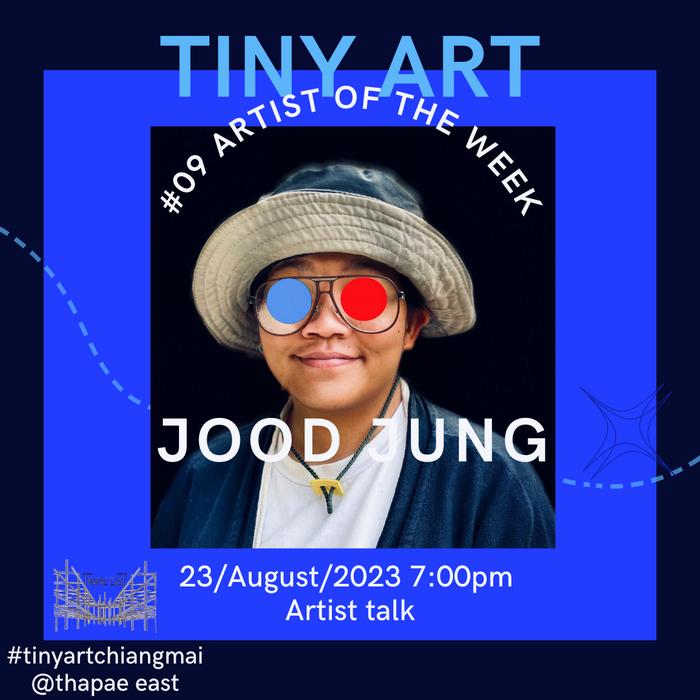 Tiny Art Artist of the Week, Jood Jung
She was also a member of the Chiang Mai Performance Art group, as well as an artist activist with a regular stream of new works, be they experimental mixed-media pieces, paintings, or even live performances.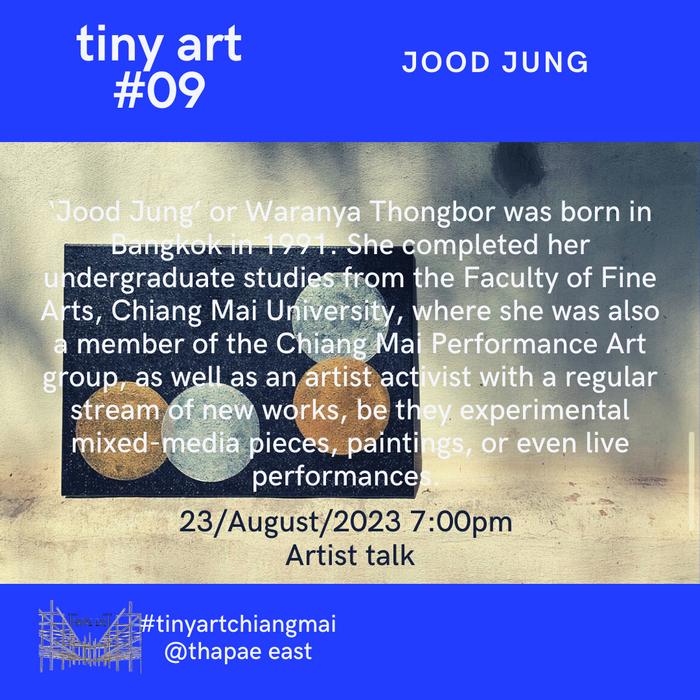 Tuesday August 22 » 21:00
Joe Enso
Instrumental, Guitar, Soundscape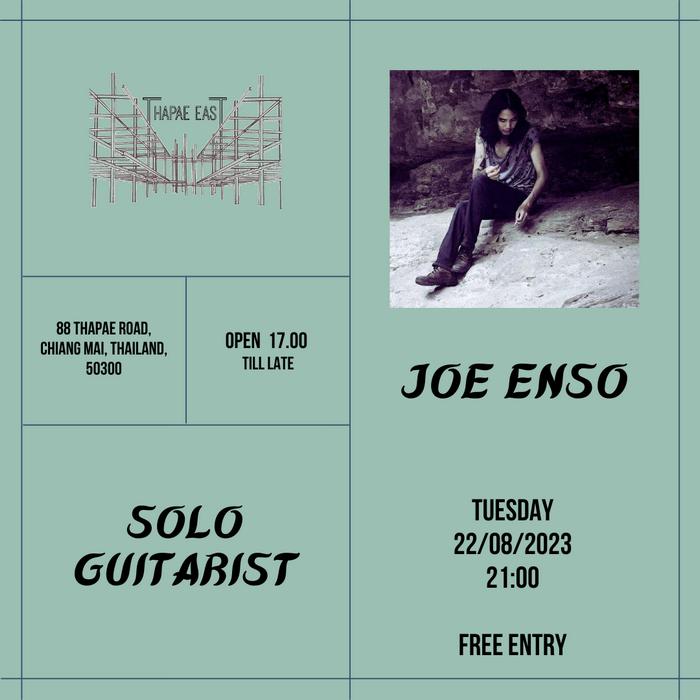 Monday August 21 » 21:30
Earsbleed
Experimental electronic
Sunday August 20 » 20:30
KC & Yuri / Ice & Joe
Experimental / Contemporary Instrumental
Saturday August 19 » 22:00
North Gatos
Flamenco, Jazz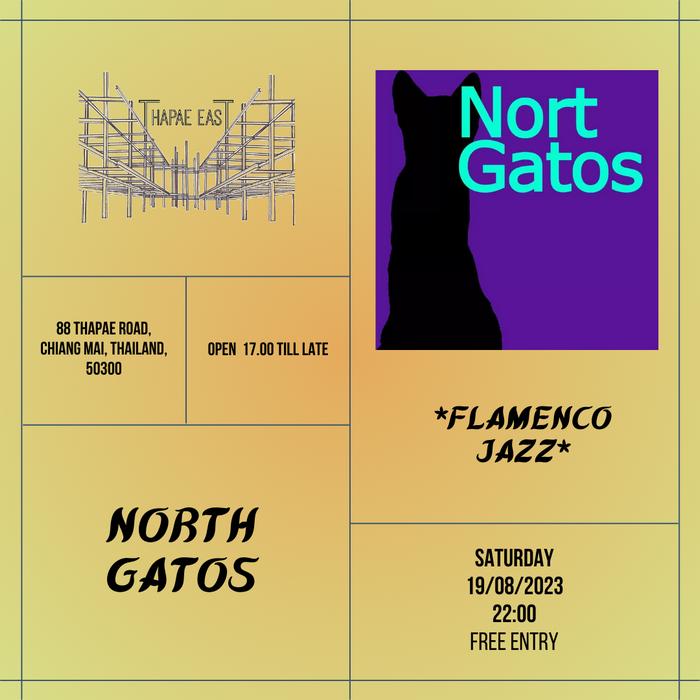 Friday August 18 » 20:45
Rock Me Band
Blues-Rock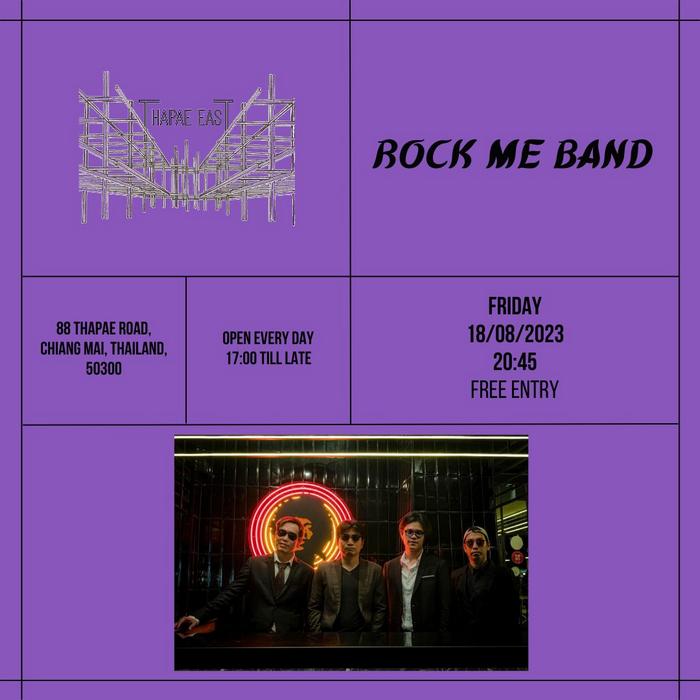 Friday August 18 » 21:45
Chiangmai BLUES
Blues, blues-rock, funk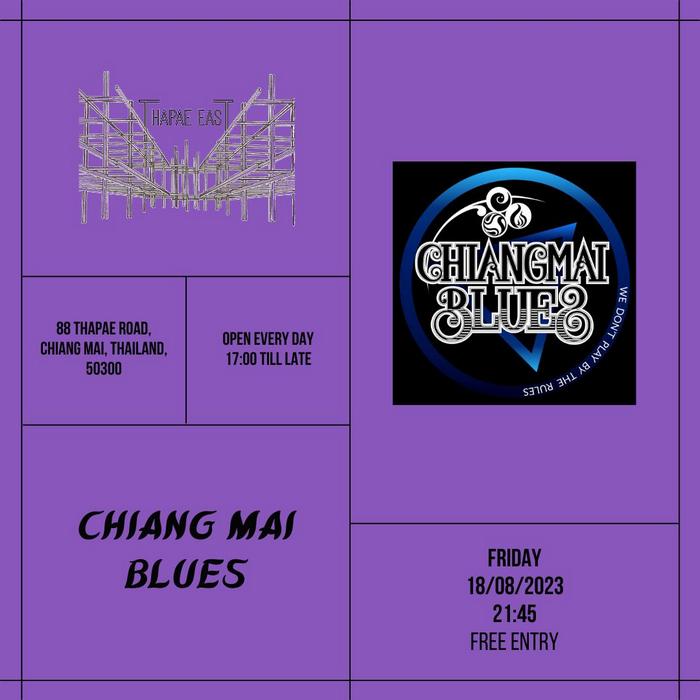 Thursday August 17 » 22:00
Five Forest
Acoustic, electric, soundscape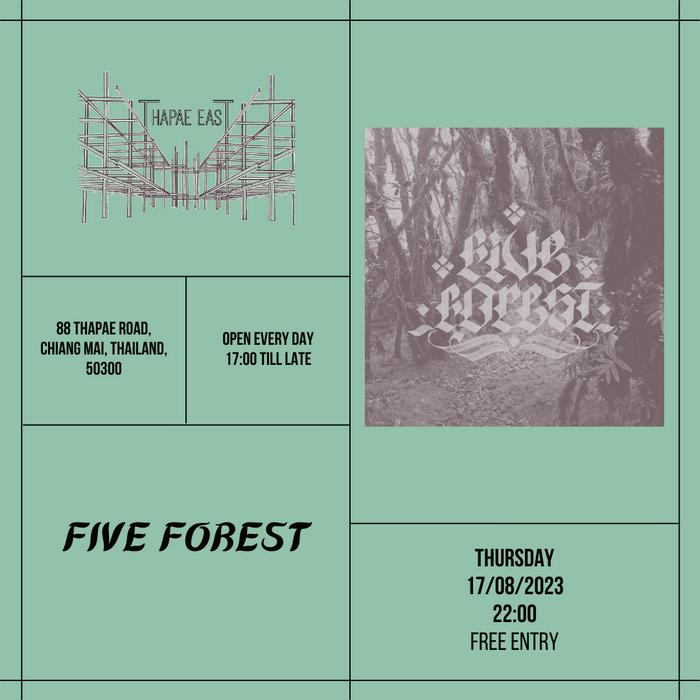 Wednesday August 16 » 21:00
FOXY
Alternative Rock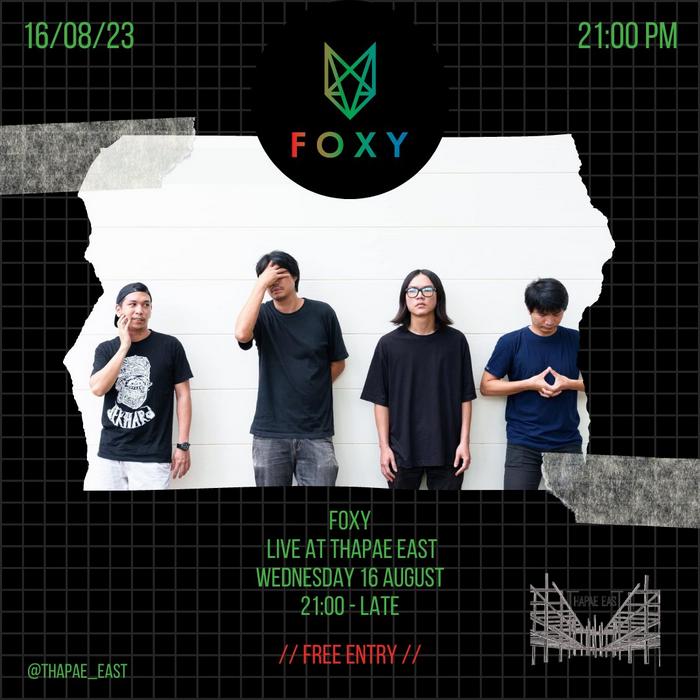 Friday August 4 » 20:30
Oumuamua
Music of Sun Ra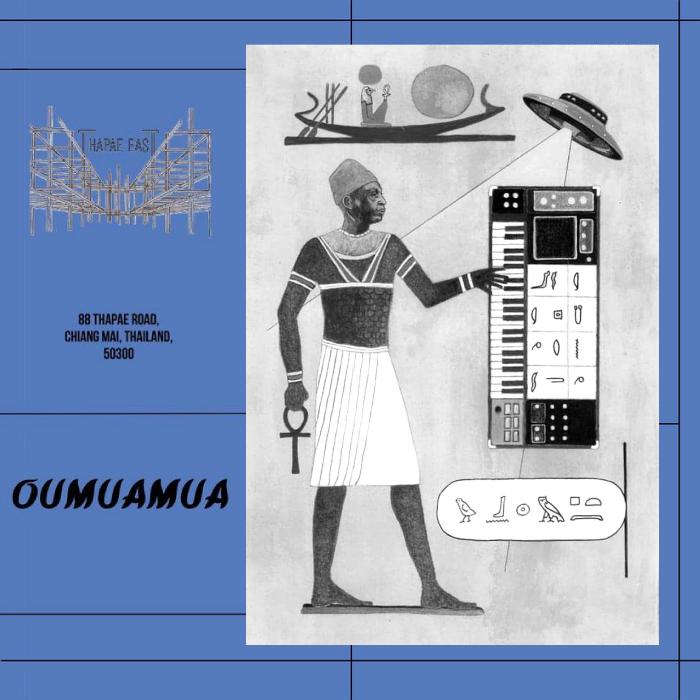 Friday August 4 » 21:45
Chiangmai Blues
Blues, Blues-Rock, Funk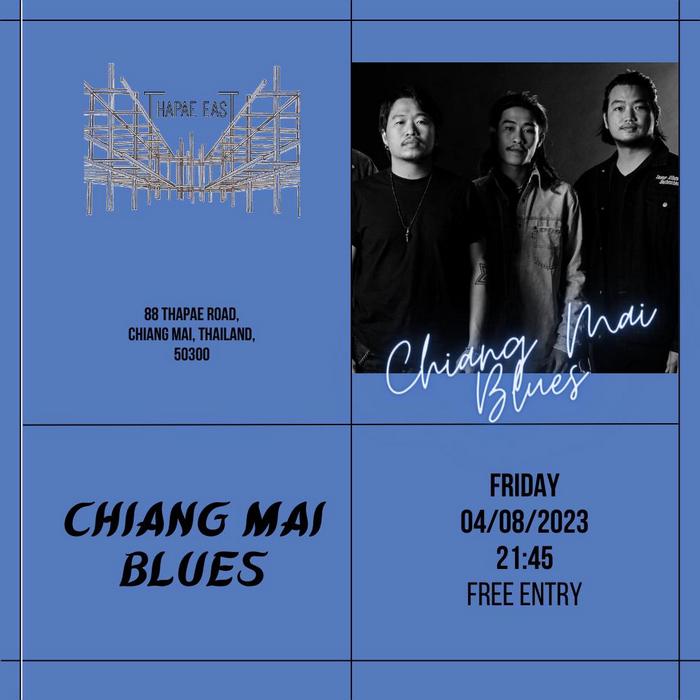 Thursday August 3 » 20:30
The King Cobra
Rock, Psychedelic Rock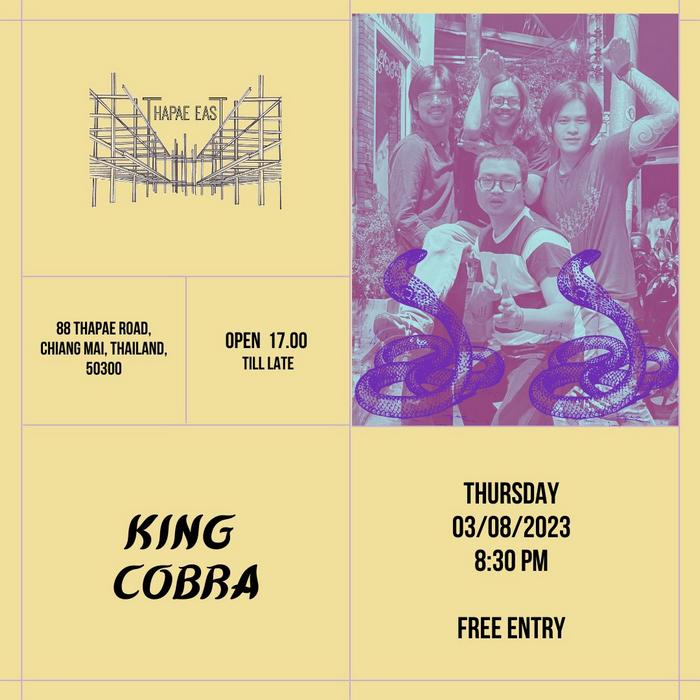 Thursday August 3 » 22:00
Five Forest
Instrumental, Downtempo, Soundscape